Digital Wireless Subwoofer Link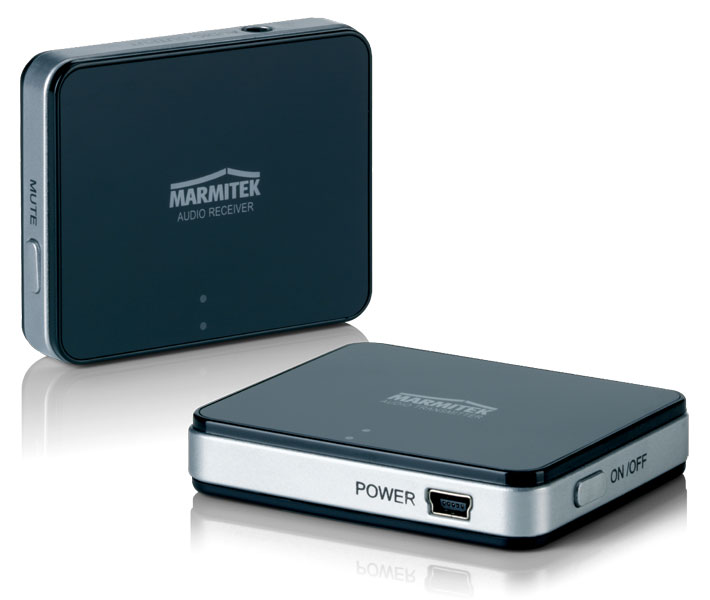 Subwoofer Anywhere 635
Description
Position your subwoofer anywhere you like
Connect your subwoofer wirelessly to your surround amplifier.
Select the best position for your subwoofer, without any cabling lying around your living room.
Works with any brand of active subwoofer.
Digital wireless technology provides interference-free transmission while maintaining quality.
Easy to install and intuitive to use thanks to automatic on/off function; even your subwoofer's standby feature will continue to work.
Multiple receivers can be connected to one transmitter.
More Details

Technical specifications
Suppli voltage: 230VAC +10% -10% 50

Hz

, 5V 500mA by Mini USB
Power Consumption: < 2W
LEDs: Power, Link

AV

RF transmission: Digital
Pairing: Automatically
RF data rate: Up to 2 Mbps, GFSK modulation
Audio frequency range: 20Hz ~ 48KHz
Audio in/output:

RCA

, mono and stereo
Transmission Range: Up to 40m free

field

, up to 10m through walls and ceilings
RF Frequency: 2.4 GHz
Ambient temperature: 0 ~ +50°C (Operation), -20°C tot +70°C (storage)
Weight: 20 grams
Dimensions: 61 x 51 x 12 mm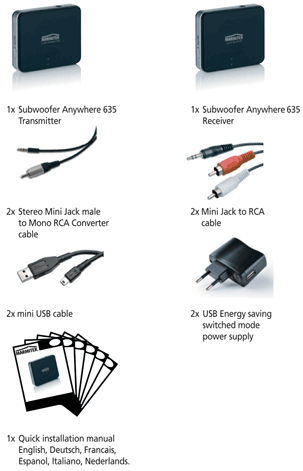 ---