More Details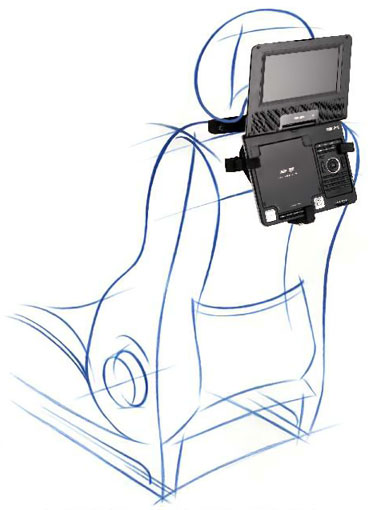 Use the car for commuting has become perhaps the most established and widespread habit of modern life among all people: for work, out of necessity, for entertainment ... is a choice, sometimes even forced, but certainly useful and convenient . Perhaps this is why now, from utility to the sedan, the services offered inside the car are constantly changing in terms of the number and type, with a marked tendency to the technology sector to provide maximum comfort not only to the driver.
It is in this context that OMB has thought DVDTravel, new support to attach to the front seat that allows rear seat passengers to use the DVD player in safety and freedom.
DVDTravel is useful, practical and safe: Created for a young audience, surely captivate everyone especially for ease of use in a compact minimal. DVDTravel is easily installed, tilting, adjustable in both directions to be tailored to your player; also the insertion and extraction of the reader for vertical sliding allows a fast operation. Perfect short to exploit the travel time, sometimes forcibly longer than expected, for fun but also for work or study.